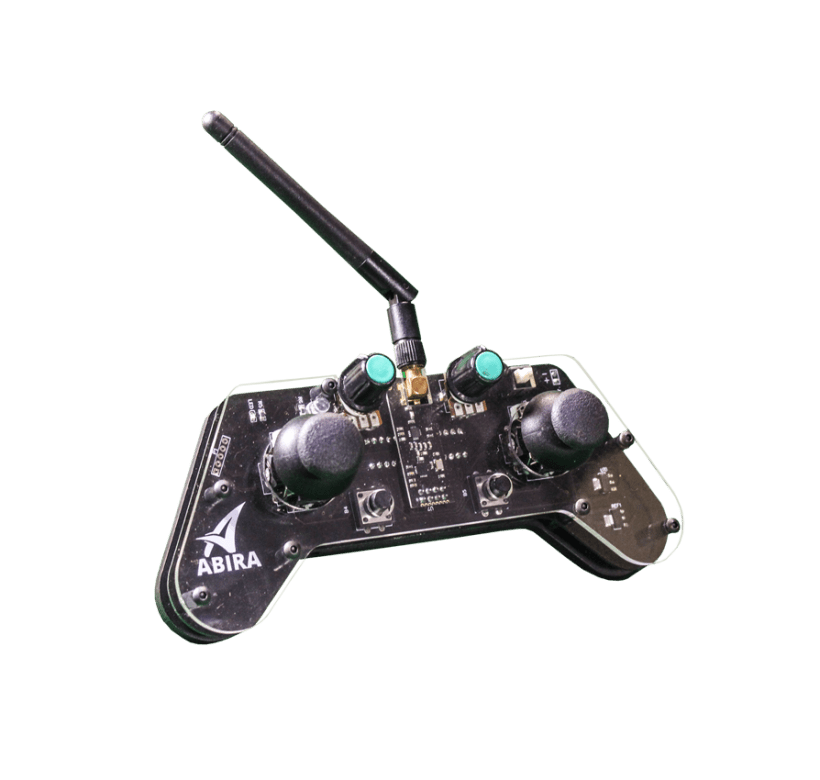 ABIRA FS i10 TRANSMITTERS
ABIRA FS-i10 compect transmitter With FS-iA10B Receiver. It is a great entry-level radio for those just starting in the field of drones flying.
Above all, you get a slim, modern radio transmitter that fits nicely in your hands and weighs just under 400 gm. It won't test your arm stamina on those long flights. This radio is also really practical with a 3-position switch. It has two adjustable knobs for flight modes/ multiple flap positions.
When using a drone, a transmitter is one of the most important components. You can't fly a multirotor without it because it uses radio signals to send commands wirelessly to a Radio Receiver, which is connected to an aircraft or multirotor that is being remotely controlled.
| | |
| --- | --- |
| No. of Channels | 10 |
| RF Range (GHz) | 2.40 ~ 2.48 |
| Bandwidth (KHz) | 500 |
| RF Power (dBm) | ≤20 |
| Sensitivity | 1024 |
| Low Voltage Warning (V) | ≤ 4.2 |
| Power | 6V (4 x 1.5AA Not Included) |
| Display mode | Transflective STN positive type, 128*64 dot-matrix VA73*39mm, white backlight |
| Length (mm) | 174 |
| Width (mm) | 190 |
| Height (mm) | 40 |
| Weight (gm) | 400 |
| Color | Black |
| UPC | 190268390989 |
| Weight | 0.48 kg |