Fastest Line Follower One
This exclusive abira product is all set to impress you with its unique design and easy plug-and-play feature. The product is based on a microcontroller and follows a specific path indicated by a line at a speed you can never imagine. Give it a try.
Fastest Line Follower Two
Gain your first robotic experience with this amazing line follower robot by abira. The product has a unique design and with easy plug-and-play option.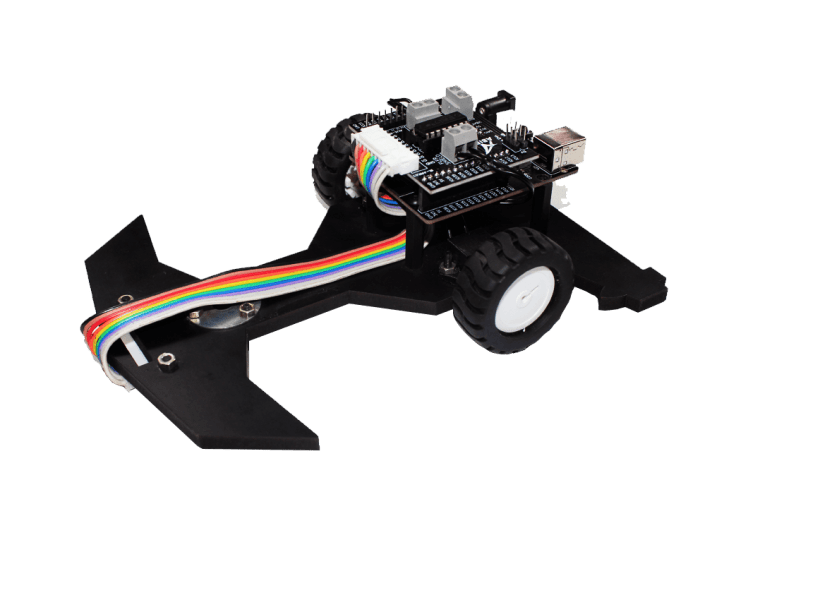 The maze solving robot — also known as a micro mouse — is designed to find a path without any assistance or help. As a type of autonomous robot, it has to decode the path on its own to solve the maze successfully. So its logic is quite different from the line following robot which follows a predetermined route.
The maze solving robot detects the walls by using the IR sensor/ Ultrasonic HC-SR05 module and moves the robot close to the wall, until it finds a no wall region. The array of IR sensors has 2 IR sensors on the left side of the robot, two IR sensors on the right side of the robot and one IR sensor in the front of the robot.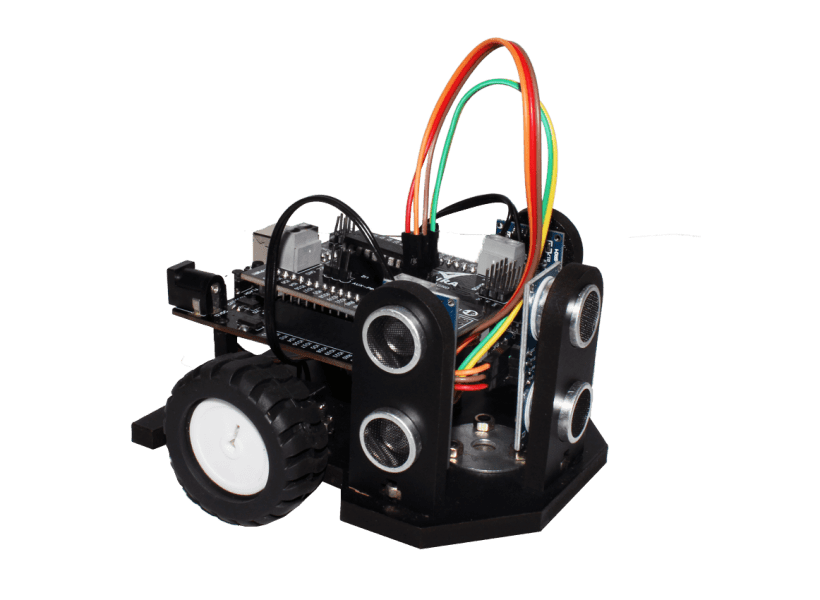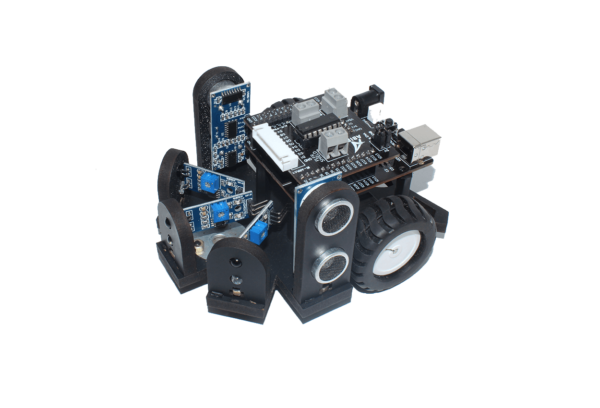 The product is expertly curated to ensure that robotics learning is Fun and interactive. The maze solver is suitable for both kids and adults. Start your innovative journey today with this amazing product.
Automated guided vehicle, which follow a visual line embedded on the floor or ceiling. Usually, the visual line is the path in which the line follower robot goes and it will be a black line on a white surface but the other way (white line on a black surface) is also possible.Robot movement is automatic and detection line which gives benefits to join robotic competetion,
Fastest line follower robot : Build your own autonomous robot within the specified dimensions to achieve the maximum speed to beat other robots on the given track and reach the destination in minimum time . Fastest line-following robot design with F1 (Formula 1) shape chassis and 5 array of IR sensors . It has high accuracy on the track gives you the best stable model in competetion.